Wedding in San Galgano! News and info for your dream wedding in Tuscany
Wedding in San Galgano! News and info for your dream wedding in Tuscany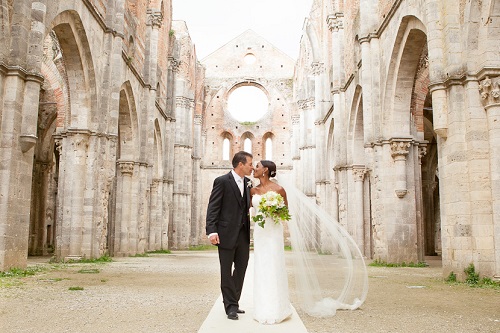 We believe in dreams, and how we couldn't do that if we are the ones to give away?
Today we want to talk about a magical location for your wedding in Tuscany. Many of you already know San Galgano and the magical and romantic atmosphere that this roofless Abbey creates for your wedding in Tuscany. Time seems to stop and the result is a dream wedding in Tuscany. It isn't common to say "I do" in front of a Major in an unforgettable setting.
To make even more memorable and unique this day would be to get married in the night! Oh yes, this year will be possible to celebrate a civil ceremony in San Galgano at night under the stars!
What could be more romantic ??
In addition to say I do under the stars you could be the first to say to be married in the night!

Back to Blog