How much is a destination wedding planner in Italy and when are they worth the cost?
How much is a destination wedding planner in Italy and when are they worth the cost?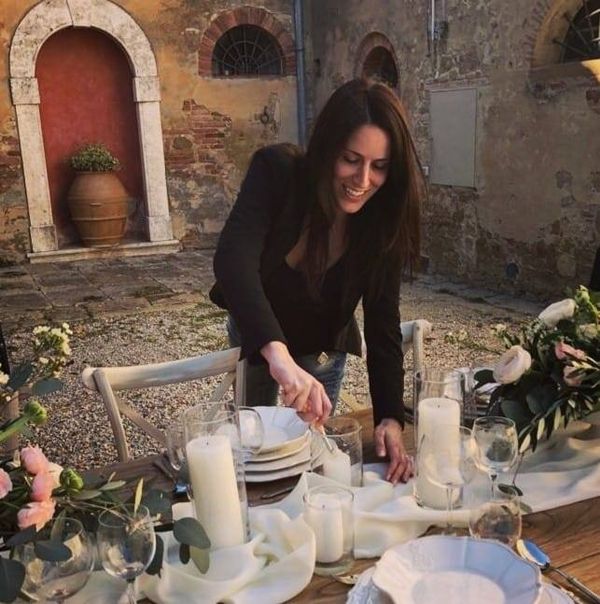 It may come as no surprise that destination weddings require more coordination than local weddings. Paying close attention to detail is critical because not only are you planning an event from afar, you are also likely to be hosting multiple events over the course of the wedding weekend, not just the ceremony and reception. The good news is, destination wedding planners can help you with just that.
If you are planning a destination wedding in Italy, you may be considering hiring a wedding planner. Wedding planners are an added expense but they can be worth it in the long run. They can make things run more smoothly and efficiently. They can also save you a lot of stress and emotional turmoil.
If you are still not sure if a wedding planner is right for you, read on to find out exactly what a planner does so you can determine if their services are worth the expense.
A wedding plannerís costs will vary depending on what type of wedding you are having, the services included in your package and the number of guests invited.

The cost of a destination wedding planner will vary based on the planning services provided, the wedding location, and the number of guests. If you are hiring a professional wedding planner to execute your wedding day plans, you should expect to spend Ä2800-Ä4500+. Often, it does include the amount of additional labor or travel expenses that may be required to execute the wedding day or your other pre-wedding activities.
If you find a cheaper wedding planner probably she has not the same expertise of a premium wedding planner.

That may seem like a lot, but when you think about everything that is included in that amount, it might just be worth it.

There are different types of wedding planners that may be responsible for different aspects of planning your wedding. Here are some of the responsibilities that may be included in the packages they offer.
Correspondence: When you are planning a wedding, itís likely there will be tons of vendors involved. Caterers, videographers, florists, musical entertainment and photographers are just some of the vendors you will need to communicate and coordinate with. A wedding planner will be in charge of corresponding with all your vendors to make sure everyone is on the same page.
Venue Scouting: Of all the things involved in your wedding planning, the venue where your wedding will be held is one of the most important. It will set the whole vibe for your wedding and it also must provide the accommodations that are necessary in making your wedding a success. Finding the right venue is a time-consuming process but your planner will make it as stress free as possible finding venues that work within your budget and that provide the accommodations you need. They will also schedule site inspections so you can check out the venues first hand to decide if they are right for you.
Vendor Meeting and Selection: Finding the right vendors is almost as important as finding the right venues. Itís likely your planner already has vendors that she can trust to do a good job; but you will have the final say. They will also review vendor contracts to make sure there wonít be any hidden surprises.
Organizing Documents: During the planning of a wedding, a lot of paperwork can accumulate. This includes bills, contracts, documents and more. Your planner will keep all documents organized to make sure they are easily accessible if they need to be edited or reviewed.
Wedding Preparation: Beyond hiring vendors, plans must be made to ensure every part of your wedding day runs smoothly.
Coordination: The activities of a wedding must be well coordinated. This includes the arrival of the guests, the ceremony and reception, wedding dances, the serving of food and more. Your planner will spend hours making sure all activities are coordinated and get there early on the day of your wedding to see to it that everything goes as planned.
Post Wedding Tasks: Your wedding may be over, but that doesnít mean your wedding plannerís work is done. After the wedding ends, the planner must make sure all rental items are returned and follow up with vendors, family members and more.
How much time you can invest (without a planner estimates are 200+ hours over 12 months), and how much money is available for the wedding and associated costs? Based on these decisions, you can decide whether a full-service planner, partial planner or a coordinator would be best. This is what Tuscan Wedding Events offer to her couples.
So, what do you think? Will you be hiring a planner for your special day?

Back to Blog