And let the wedding season begin!
And let the wedding season begin!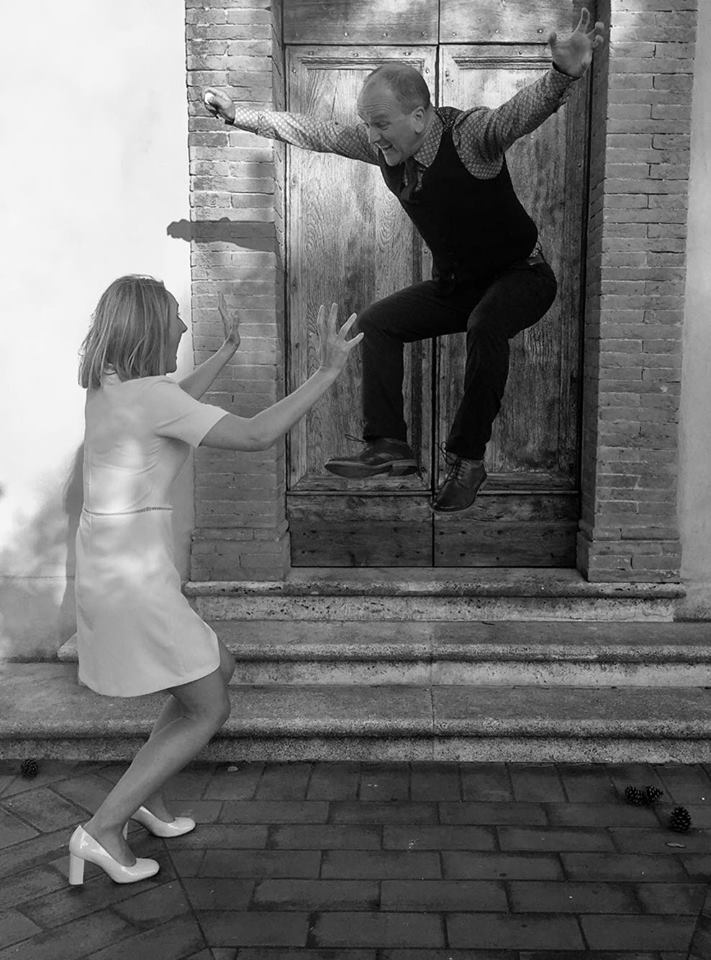 Our brand new wedding season 2017 has started in mid April with a super romantic elopement in Pienza.
It was around the 12th, when a loving couple, Barry and Lisa, went to Tuscany from England to get married with a civil ceremony at the Town Hall of Pienza and to enjoy a ten days honeymoon travelling through Tuscany, Umbria and Lazio.
Their first stop was Florence, from where they drove down to the Val d'Orcia in a rental car. We suggested them to avoid the highway and take the amazing panoramic route that goes through the Chianti area, the Crete Senesi and gets to Val d'Orcia. They were very happy with this piece of advice. And we love happy couples!
They wanted this special event to be just for the two of them, and afterwards they told us that they haven't regretted it at all. For family and friends they had planned a party to celebrate altogether, once back home; and not long ago, they have let us know that it was a success and that they have had a lot of fun.
We have helped them with the bureaucratic aspects of the civil wedding, given assistance with paperworks and legalized translations, and with the communications with the Town Hall. We were also present at the civil ceremony providing witnesses and simultaneous translation to English.
They were so nice and in love during the ceremony! It was a precious moment that they shared with us.
They had also asked us to book a venue and we organized for them a romantic four-day stay in a beautiful historic estate surrounded by unspoilt natural landscapes, in the heart of Val d'Orcia.
They had been very nice during the four/five months of our electronic correspondence and it had been a lot of fun to email each other because Barry has got a gift of nature: a strong sense of humor that made us laugh so many times while reading his emails! When they invited us to spend some time together before we left, we were more than pleased. We made a toast to the beginning of their new married life with some good prosecco, and enjoyed the sunny and warm weather sitting on the terrace of their venue. Planning someone's wedding often creates a special bond with the couple and this was exactly what happend with Barry and Lisa. This is something that makes us feel satisfied with what we do and that enriches our working time with positive experiences.
A romantic wedding dinner was waiting for them at the venue, so we said goodbye and got back to work.
On the fourth day, they have left Val d'Orcia to enjoy Umbria and Rome before going back to their lives, families and friends.
Our next event will be in ten days time: an intimate wedding, with less than 20 people, in a beautiful 17th century villa just outside the walls of Cortona, that was used as the set for the famous film Under the Tuscan Sun. We are very looking forward to that and to all the other weddings that will follow.

We'll keep you in the loop!


Back to Blog