A creative idea for your wedding in Tuscany
A creative idea for your wedding in Tuscany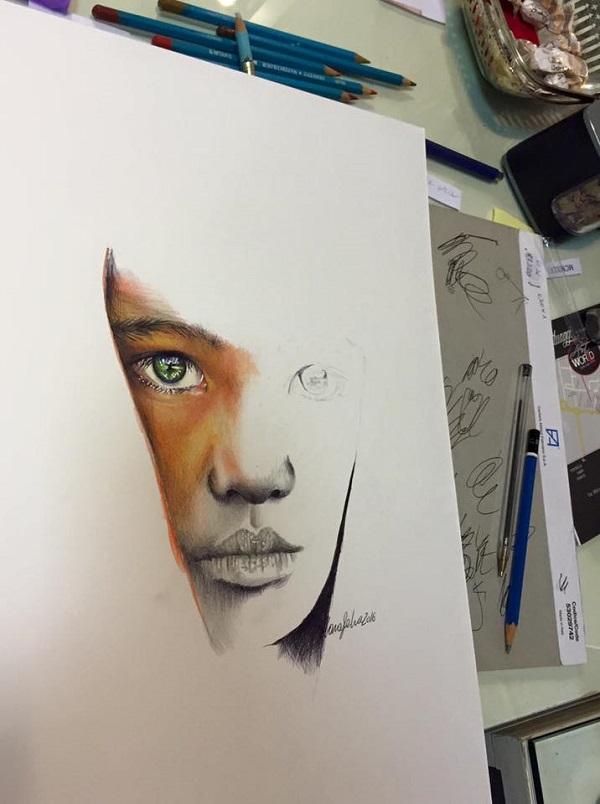 Who doesn't want the perfect wedding that everyone is talking about and remembers years on?
We have some news for your wedding in Tuscany that will surprise you by its originality!
It is about a young yet experienced Italian artist, who can give an artistic touch to your special day.
Lara Selva, this is her name, has always been in love with art and colors and right after an artistic education at high school, she pursued a career in this field. Airbrushing, Trompe l'Oeil and restoration of old canvas have been her first areas of expertise. Largely self-taught through experimentation as to many other techniques, she exhibits her works in several artistic events and local festive occasions.
The success of her works, brought her important collaborations with internationally renowned personalities such as George Lucas, executive producer on Star Wars, who asked her to restore the frescos of the church located in his estate in Tuscany.
Lara Selva will be glad to put her ability and professionality at your disposal, performing live paintings on request at your wedding in Tuscany. Your guests and you could ask her for portraits or landscape paintings (the view from the Tuscan wedding venue for example) during a service that can last up to four hours and that can be offered for example during the cocktail, in a relaxed and funny atmosphere.
Choosing which gift you could give to your guests as a remembrance of your wedding day in Tuscany, can be wearying, and we don't want you to be more stressed than excited about your wedding!
A painting from Lara Selva can be an uncommon gift which, besides outclassing the good old wedding favor, would have an added value and the good energy of the talented artist who made it.


Back to Blog